How To Provide Access to Google My Business
Step 1: Go to https://business.google.com/ and click "Sign in" at the top right-hand side of the screen.

Step 2: Sign in with your regular Google account credentials.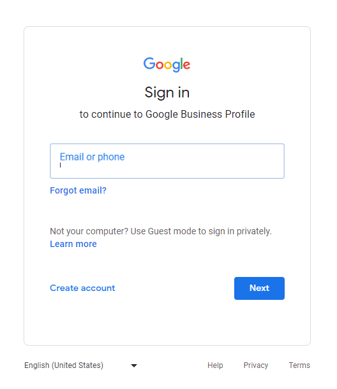 Step 3: If after signing in you receive a pop up like the below, click the "Stay here" button.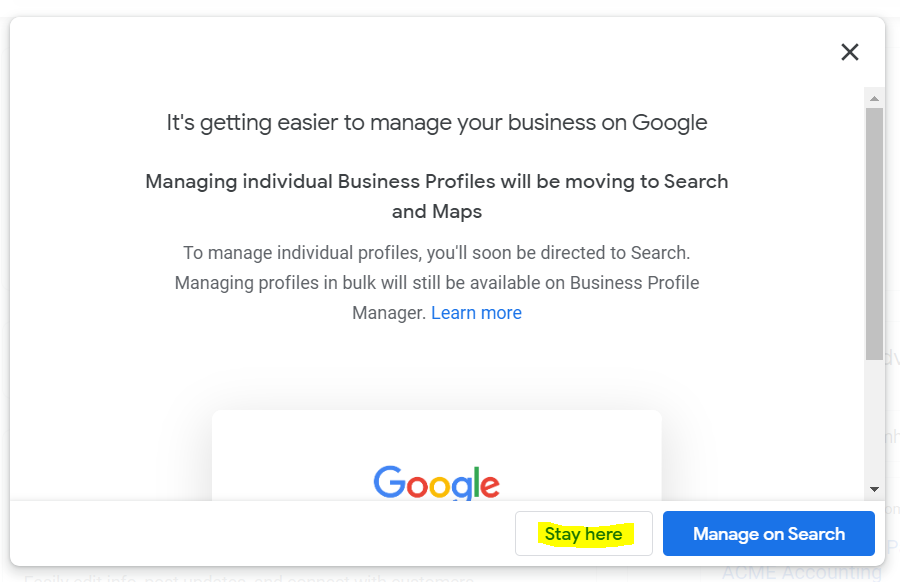 Warning: Do NOT click on "Manage on Search". This will move your account to off of Google My Business. There is much more flexibility & accessibility in this account than with managing within search.

Step 4: Once signed in, click on your Google My Business location from the list on the screen:


Step 5: After clicking on your business / location, you'll see a sidebar menu on the left hand side of the screen, click on "Users".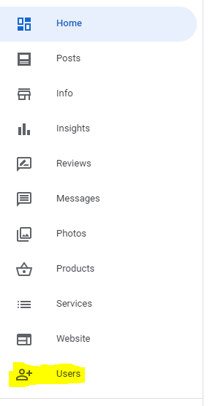 Step 6: A popup will appear on the screen showing the current users of the account, click the "Add users" button to add a new user.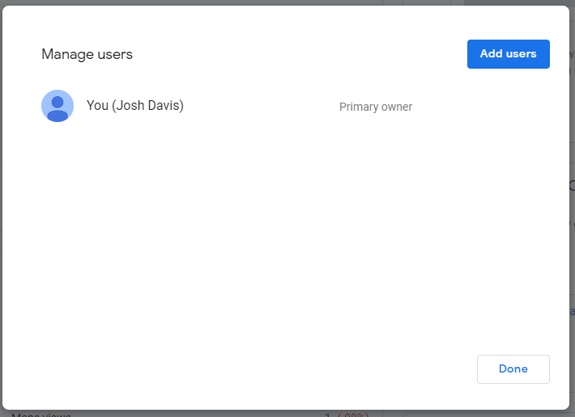 Step 7: Another popup will overlay on top of that to add a user. Simply add "Josh.davis@marketingallday.com" to the name field and select the role of "Owner".
Once finished, click the "Invite" button.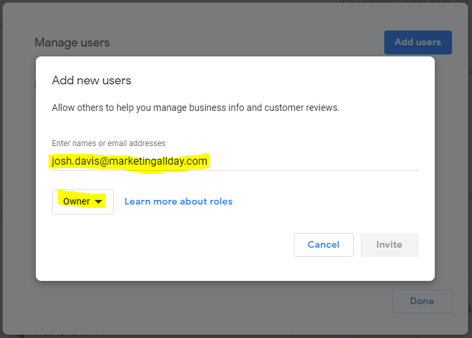 Note: This will allow us to add our team as "managers" to update and maintain the account.