How to Customize Your HubSpot Profile Picture so that after creating a new meeting HubSpot (among other things), the email scheduler confirmation will include the right picture.
That should be pulling from the profile picture (as opposed to the meeting calendar). I'm assuming you just never added a profile picture. Here's how you do that:
Step 1: Click on your company name on the top right hand side of the screen.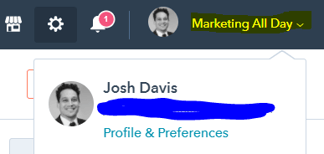 Step 2: Click on Profile & Preferences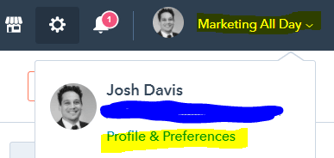 Step 3: Click on the Profile Tab (if not already selected).

Step 4: Hover over the profile image and a pencil should appear, click the pencil.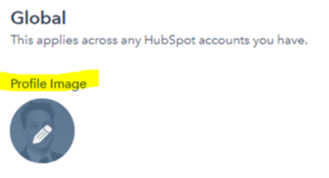 Step 5: Click Upload Image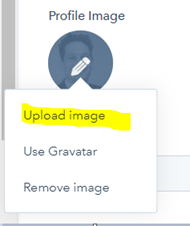 Step 6: Click "Choose file" to upload your profile picture.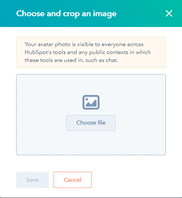 Step 7: Resize and adjust where necessary.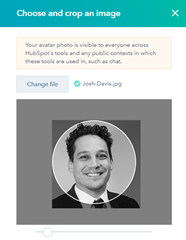 Step 8: Click save