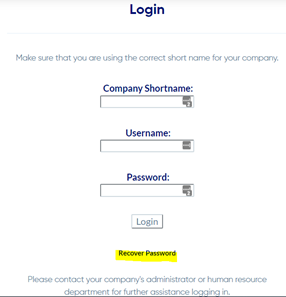 Clicking on the new "Recover Password" link will prompt a "Company Shortname" to be included if you have not done so already: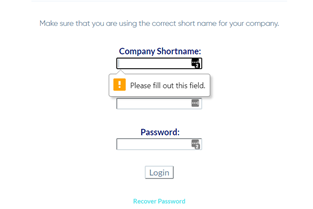 Upon putting in the Account or Company Shortname and clicking "Recover Password" again the page will redirect you to the appropriate company page to reset the password. Enter the Username and click the "Continue" button.
Once finished your email will be emailed to the primary email address on file.