This is a quick guide on how to remove contacts in HubSpot from any form of email distribution
1. Go to the contact record of the contact you wish to remove from distribution.
2. On the top-left corner, click Actions -> Opt out of email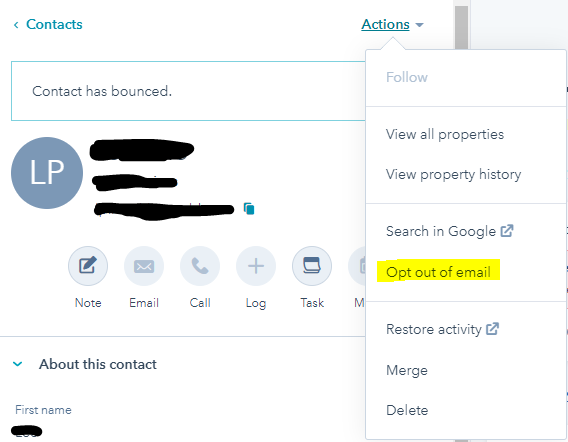 3. This will bring up a pop-up for confirmation. Select "Yes, opt them out"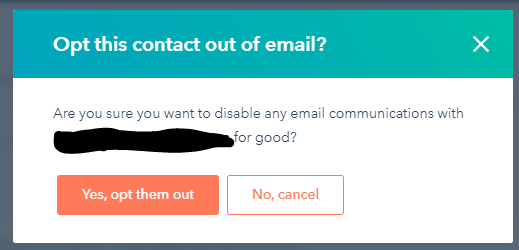 4. After this is confirmed, you will see a banner that says the contact is now opted out of email.