If you've installed the HubSpot Add-on for Outlook 365 when you're using the desktop version of Outlook, you'll want to uninstall it by following these instructions AND THEN install the HubSpot Add-on for Outlook Desktop.
Step 1: In the desktop version of outlook, click on the "File" link along the top of the application.

Step 2: Upon clicking file, you'll be directed to this Info screen. At the bottom of this screen, click on the "Manage Add-Ins" button.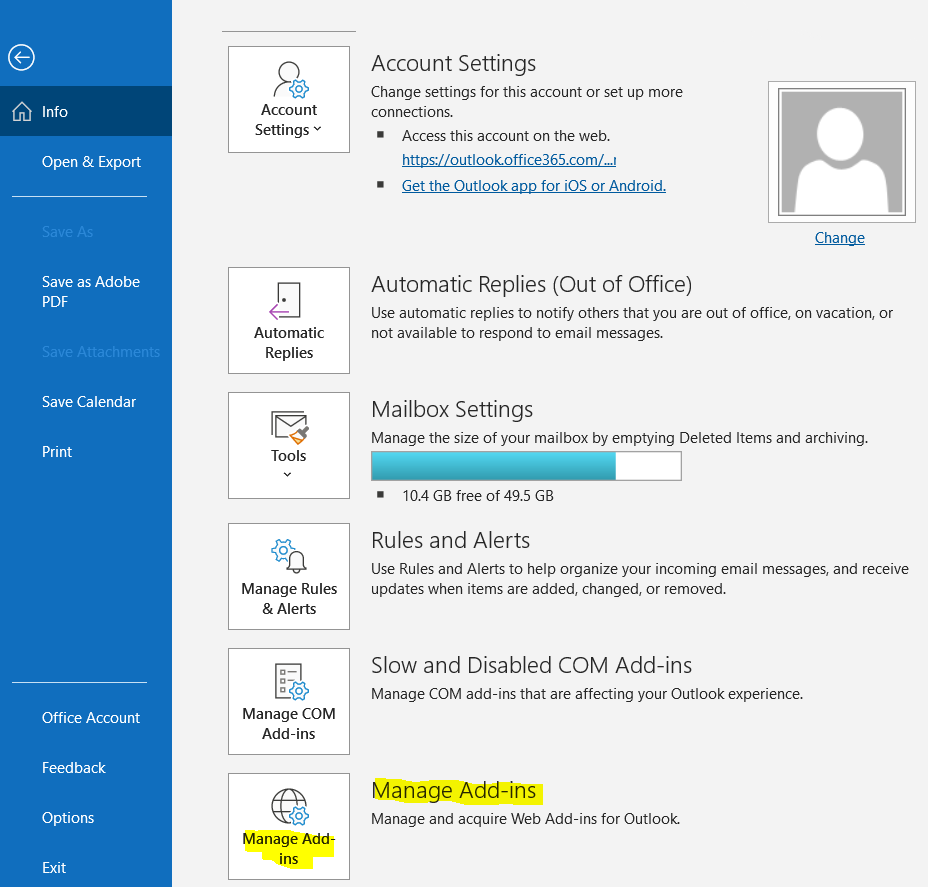 Step 3: Upon clicking the link above, this should open Outlook 365 in a new tab in your browser with the popup overlaid on the screen below. Once this opens, click on the "My add-ins" menu link on the left-hand side of the screen

Step 4: Once clicking "My add-ins", you will see the add-ins that you have installed, which should include the HubSpot Sales add-in. Now, click the 3-dot icon for settings icon highlighted below, and then click "Remove".
Step 5: To ensure the add-in is fully removed (especially if you are removing it to install the Outlook Desktop Add-in), we suggest you close your browser, outlook, and any other applications and then restart your computer.

Looking to Install the Outlook Desktop Add-in now? Follow the instructions found on this article:
https://www.marketingallday.com/knowledge/connecting-hubspot-add-on-for-microsoft-outlook